BCTECH students won the first prize in the competition "Improving kitchen skills for students"
Date Submitted: 28/04/2022
On the morning of April 27, 2022, the Executive Board of the Vietnam Student Association of Ba Ria – Vung Tau province held the final round of the contest "Improving kitchen skills" in 2022.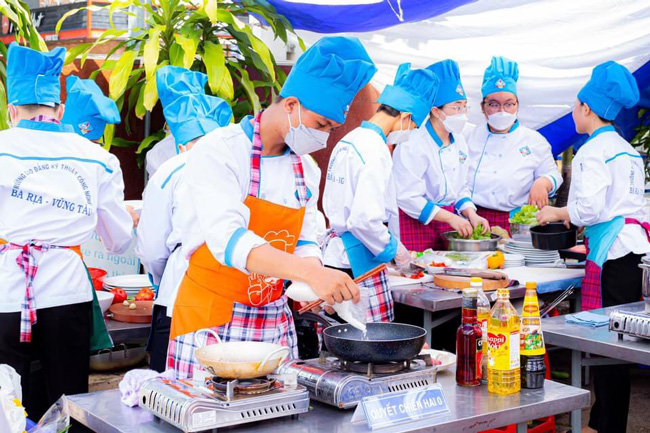 The competition to improve kitchen skills has gone through a qualifying round with the participation of more than 30 video presentations about dishes from students of universities and colleges in the province. The jury selected 8 teams to the final round.
Each batch has 3-5 contestants, using no more than 500 thousand VND from BTC, 20 minutes to "go to the market" and 90 minutes to cook a meal for 6 people, with 4 different dishes. Meals ensure the following criteria: attractive presentation, creativity, nutrition assurance, food hygiene and safety.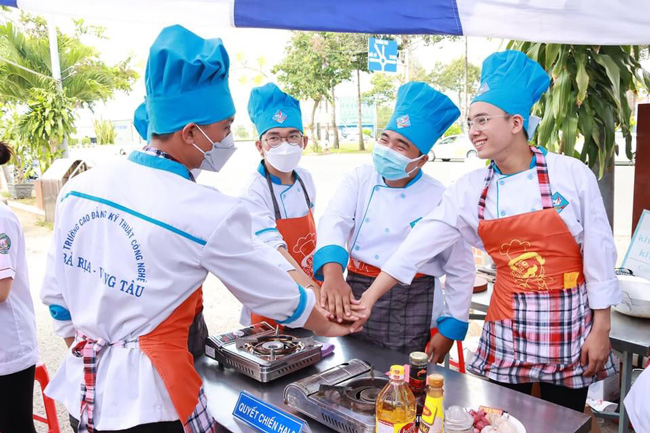 The contestant team of Ba Ria – Vung Tau College of Technology has 2 teams, including 6 contestants: Nguyen Trung Hung, Nguyen Quang Huy, Nguyen Le Huu Phuoc, Phan Thi Hong Nhung, Le Thi Diem Anh, Pham Thi Ngoc Lieu.
BTC awarded the first prize to the team of Ba Ria – Vung Tau College of Technology (BCTECH); Second prize belongs to Vung Tau Tourism College; Third prize went to Ba Ria – Vung Tau Pedagogical College.