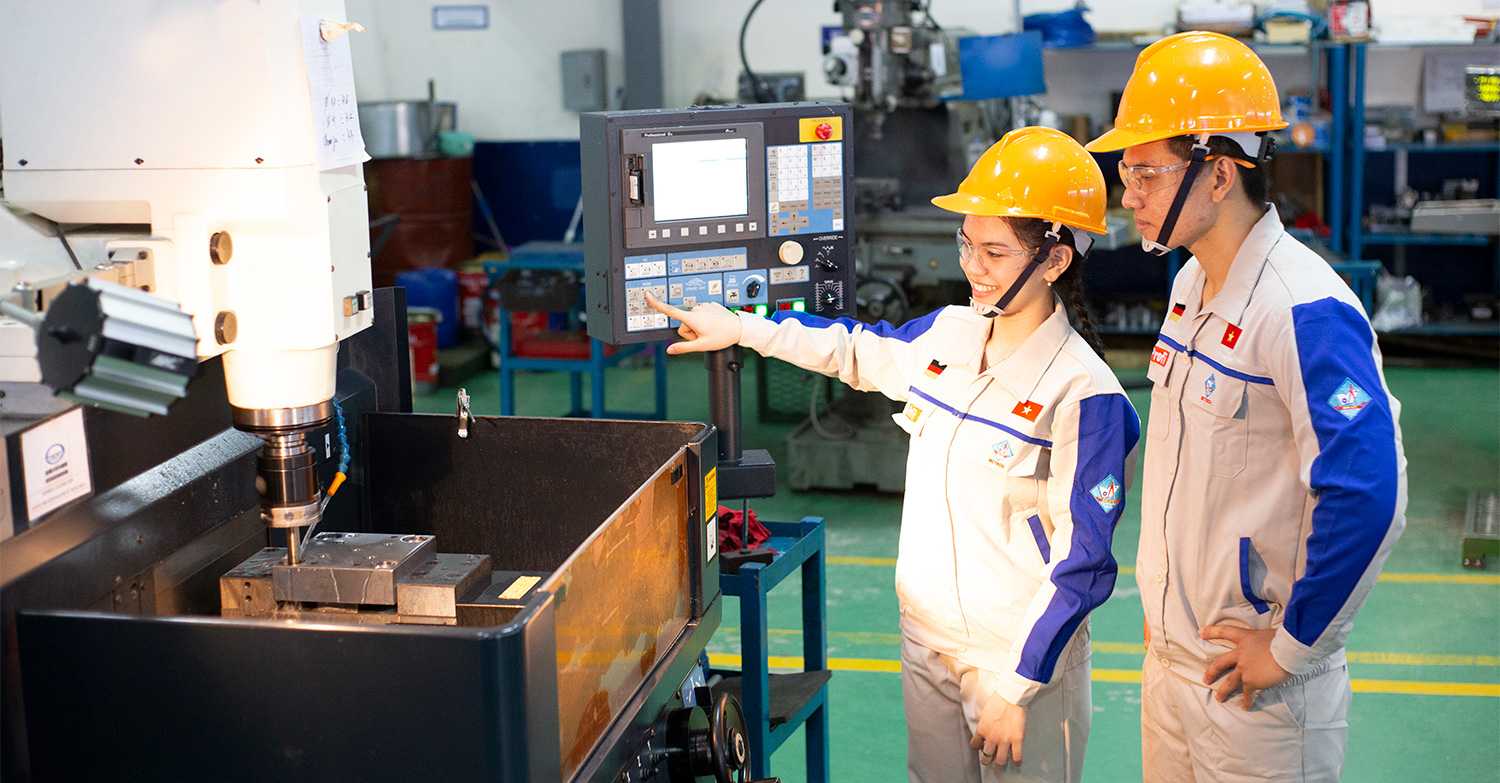 COLLEGE DEGREE
Job Code: 6520105
Training time: 3 years (6 semesters)
Forms of training: Formal
Admission form: Admission
Enrollment object: High school graduate or equivalent
Tuition: 18,700,000 VND/school year (10 months)
INTERMEDIATE
Job Code: 5520105
Training time: 2 years (4 semesters)
Forms of training: Formal
Admission form: Admission
Enrollment object: High school graduate or higher or equivalent
Tuition: Free tuition for students graduating from secondary school to continue to high school
A mold is a metal tool (equipment) used to shape products according to the shaping method. Each mold is usually made and used for a certain number of molding or pressing cycles, which can be one or more times. The texture and size of the mold depends on the size, shape, quality and quantity of the product to be created. Mold processing is the production of molds according to customer requirements. Products are manufactured from molds such as buttons, phone cases, phone cases, ballpoint pen cases, bottle caps, even car and motorbike covers…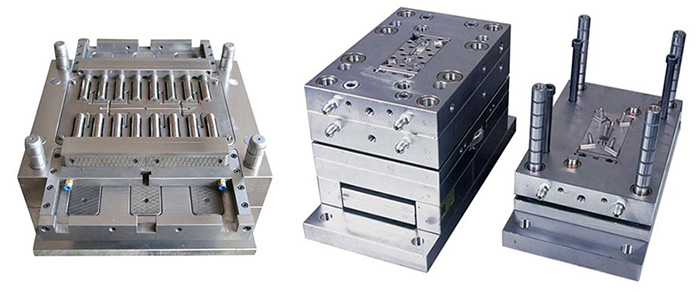 In Ba Ria – Vung Tau province, there are dozens of industrial enterprises of different industries using mold technology in production. More than half of them are Japanese-owned enterprises that play a very important role in the supporting industry system for manufacturing and assembly enterprises.
Mold making is a high-tech industry because it requires very high complexity and difficulty from the design stage. to manufacturing. Mold processing and manufacturing most of the time must use very expensive equipment and machinery such as centers CNC machining has high precision, high machining speed, automatic programming and precision measuring and testing equipment. To achieve high level, requiring other specialized equipment such as copying equipment, product data reproduction, rapid prototyping equipment, In order to achieve a professional level, CAD/CAM/CAE copyrighted design software must be used which is quite expensive. Software mold design so far has not only stopped as normal design software but has developed more software specialized software such as simulation software for physico-chemical processes taking place in the use of molds, error checking software when programming, thereby helping to minimize errors and defects in mold making. Making molds also requires knowledge Extensive knowledge of materials technology, heat treatment technology, chemistry. And above all, mold making must have human resources a high degree must not only be professionally trained, but also must regularly learn and accumulate know-how experience in practice. A good mold designer requires a high creative mind, a high imagination about visual structure and detailed structure, but at the same time must have a very careful, serious, meticulous and careful working style, ..
Read and draw detailed drawings, products, mold assembly drawings according to the first and third angle projection method.

Use some 2D, 3D drawing and design software to design products or molds.

Use and maintain common tools and measuring equipment (coordinate measuring machines, scanners) of the profession.

Read and set up the technological process of manufacturing, assembling or repairing molds.

Set up simple mold machining programs using basic command codes, or some automatic programming software (CAM) on numerically controlled machine tools.

Operate some basic metal cutting machines (milling, turning, drilling, grinding universal) and numerically controlled machine tools (CNC lathes, CNC milling machines, machining centers, wire cutters, ray cutters) electric fire …), mold assembly machine, hand-held machine in accordance with the process and regulations, ensuring safety when processing products.

Machining mold parts according to technical requirements (accuracy level from level 5 to level 8, roughness from Rz20 mm to Ra 0.16 mm) and specified time;

Assemble and repair molds strictly according to cold manufacturing techniques.

Operating and testing molds on stamping, casting and pressing equipment.

Assess the technical condition and detect mold abnormalities in a timely manner.

Detect and repair mold defects to ensure technical requirements.
Operation technicians: directly operate and control universal machine tools, CNC machines.

Product design and improvement staff: drawing, mold design.

Programmer: programming, exporting machining programs for CNC machines: turning, milling, EDM, WC, Laser, Plasma…

Quality control department technicians: check the quality of input and output products, check the production process of all kinds of molds.

Production management: monitoring and supervising the operation status of machines and equipment lines; Troubleshooting, adjusting line machinery.