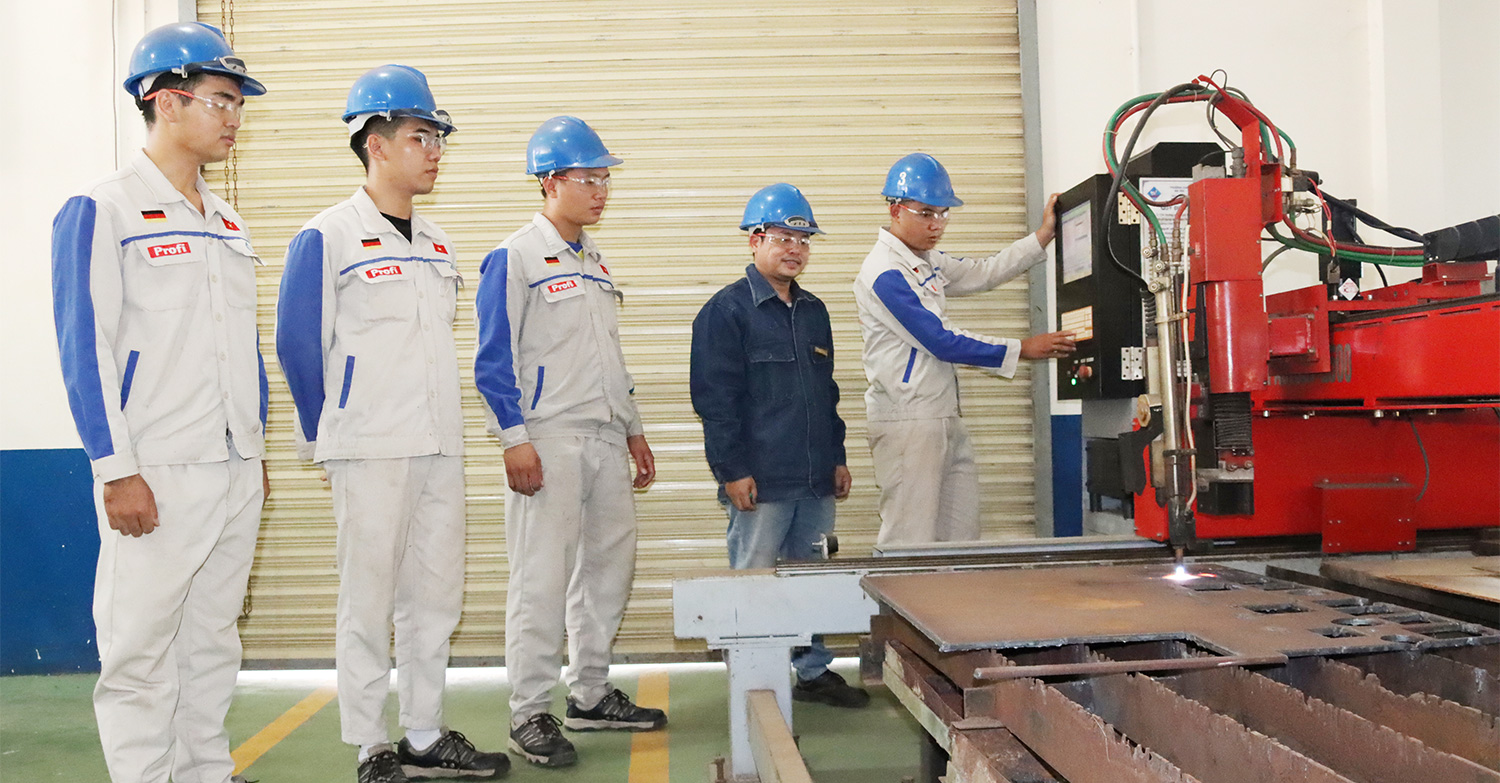 COLLEGE DEGREE
Job Code: 6520104
Training time: 3 years (6 semesters)
Forms of training: Formal
Admission form: Admission
Enrollment object: High school graduate or equivalent
Tuition: 18,700,000 VND/school year (10 months), 70% tuition discount
INTERMEDIATE
Job Code: 5520104
Training time: 2 years (4 semesters)
Forms of training: Formal
Admission form: Admission
Enrollment object: High school graduate or higher or equivalent
Tuition: Free tuition for students graduating from secondary school to continue to high school
Mechanical equipment manufacturing is a profession that manufactures mechanical devices and products that are applied to the production process and social life such as details and equipment in the field of mechanics, construction. construction, energy. This is considered a profession that plays an important role in the industrialization and modernization of the country and is forecasted to be a key industry in the future.
Machining machine parts on machine tools such as Lathes; Milling; Grind.

Programming and cutting parts on CNC plasma cutting machines.

Operate CNC milling machines to process machine parts.

Steel structure assembly.

Processing details by welding, Metal cutting.

Manufacturing tanks and tanks for application in the oil and gas industry.

Fabrication and installation of technological pipe systems used in the oil and gas industry.

Construction of metal structures such as base structures for oil and gas rigs.

Construction of liquefied gas and oil storage tanks.

Construction of civil and industrial structures.

Construction of ship hull structure.
Working in companies in the field of designing, manufacturing, manufacturing and assembling mechanical products.

Working at maintenance and repair centers for mechanical machinery systems.

Trading in equipment, machinery and mechanical materials.

Direct labor at mechanical manufacturing factories, motorbikes, cars, mechanical construction works.

Self-employment, self-employed company, mechanical equipment manufacturing workshop.

Manage and organize the production process at factories and construction sites.

Check product quality according to technical standards.

Ability to train, provide technical guidance on precision mechanical processing, welding and sheet metal processing at enterprises.