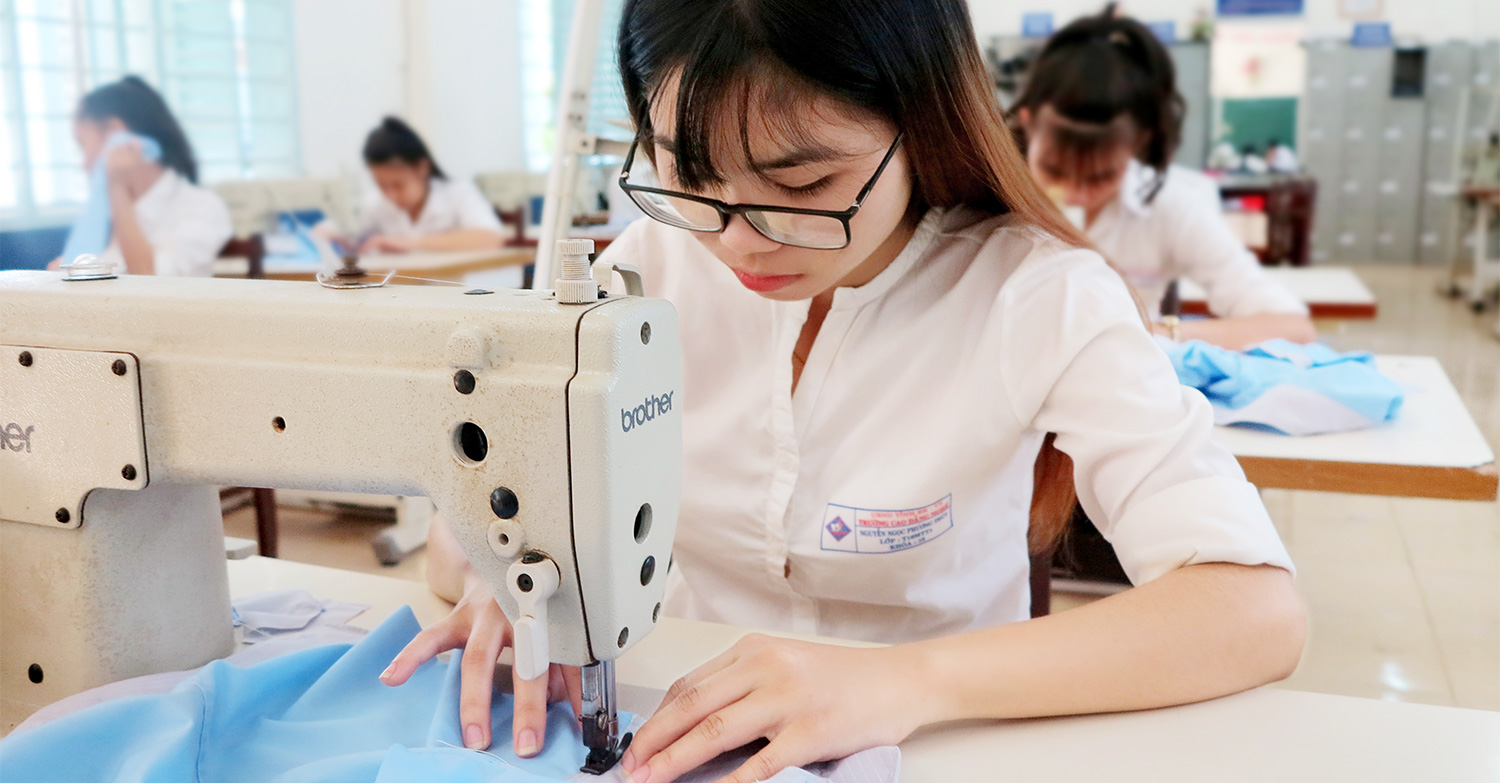 INTERMEDIATE
Job Code: 5540204
Training time: 2 years (4 semesters)
Forms of training: Formal
Admission form: Admission
Enrollment object: High school graduate or higher or equivalent
Tuition: Free tuition for students graduating from secondary school to continue to high school
Fashion sewing is an industry that creates beautiful, impressive and trend-leading garments. Unlike mass industrial sewing, fashion tailors can design, cut, and sew basic to complex sewing products, men's and women's shirts, men's and women's casual pants, and skirts. , Jackets, Women's Vests, specializes in consulting, designing and sewing single-piece fashion products according to orders at tailor shops or mass production in factories. fashion products company.
This profession will give you job stability and high advancement opportunities. If you have the skills and aesthetic ability to keep up with the trends, it is possible to get rich or build a reputation in this industry.
Design men's and women's shirts, men's and women's casual pants, Jackets;

Operate and proficiently use basic sewing equipment, electronic sewing equipment, specialized equipment for the sewing industry;

Cutting and sewing men's and women's shirts, men's and women's casual pants, jackets;

Building technological process for assembling all kinds of sewing products;

Detect and handle common problems in the product sewing process;

Using jigs, kegs, gauges…;
Working as employees at positions of industrial sewing lines for fashion products such as: t-shirt production lines, casual pants lines, shirts. Women's vests, jackets… or sewing lines for backpacks and bags, sewing lines for car seats… in garment enterprises.

Working as a technician in the technical department such as making patterns, designing samples, sewing samples, supervising production deployment… in fashion garment enterprises.

Work as a product quality inspector or a product quality control officer in a garment enterprise.

Can open independent tailor shops,

fashion shop.