BCTech won 3 first prizes, 1 second prize, and 3 third prizes at the 7th National DIY Training Equipment Contest, 2022
Date Submitted: 15/10/2022
On the afternoon of October 14, 2022, at campus 2 of Ba Ria – Vung Tau College of Technology, the Ministry of Labour, Invalids and Social Affairs held the closing ceremony of the 7th National DIY Training Equipment Contest, 2022.
Evaluating the contest, Mr. Do Nang Khanh, Deputy Director General of the General Department of Vocational Education and Training, Head of the Organizing Committee of the contest, said that this year's competition has had a positive change in quality and diversity in occupational groups. training and diversifying types of equipment, from utensils, simple teaching subjects to devices applying microprocessor technology, complex programming, AI technology, IoT.
That has shown the creative talent and the interest in investing in the research work of vocational education institutions and management agencies. The variety of do-it-yourself equipment. This year's contest has once again proved that self-made training equipment has really become a bridge between scientific practice and training, meeting the needs of teaching and learning in training institutions.
At the closing ceremony, the Organizing Committee awarded 150 best devices, including 30 first prizes, 45 second prizes and 75 third prizes; awarded 1 first prize, 2 second prizes and 3 third prizes for the whole team.
The team that participated in Ba Ria – Vung Tau College of Technology (BCTech) excellently won 03 First prizes, 01 Second prize, and 03 Third prizes. The delegation of Ba Ria – Vung Tau province won the third prize of the whole group.
The Ministry of Labour, Invalids and Social Affairs awarded certificates of merit to the BR-VT Technical College of Technology and the provincial Department of Labour, Invalids and Social Affairs for their outstanding achievements in their work, contributing to the success of the contest.
Some pictures recorded at the contest: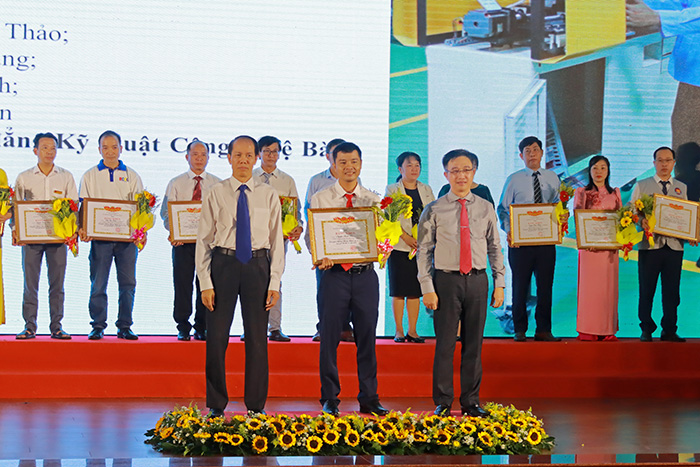 Model of mini plastic injection machine of the author group: Nguyen Thanh Thao, Doan Trung Tang, Tran Binh Minh, Tran Quoc Tuan won the first prize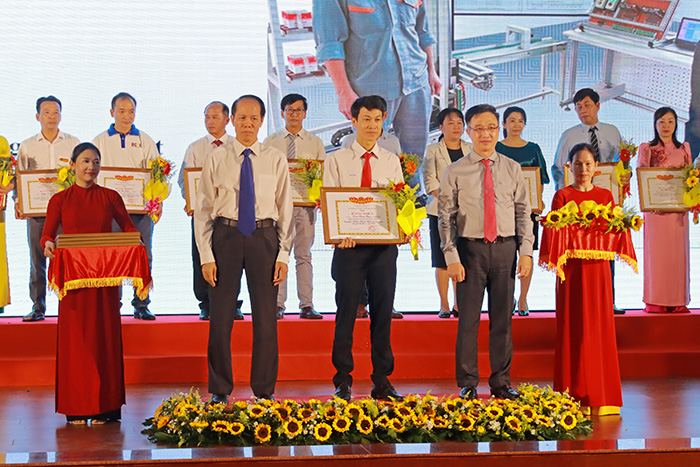 The model of automatic warehouse management system of the author group: Doan Trung Tang, Phan Huu Phuoc, Le Van Mai, Tran Van Nham, Le Tien Thanh, Vo Van Thuan won the first prize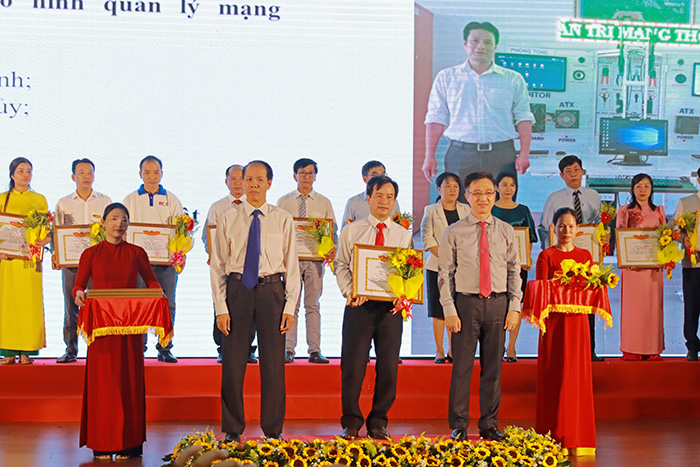 Smart network management model of the author group: Pham Dinh Trinh, Nguyen Ba Thuy, Le Viet Huan, Bui Van Vinh, Lai Van Duy won the first prize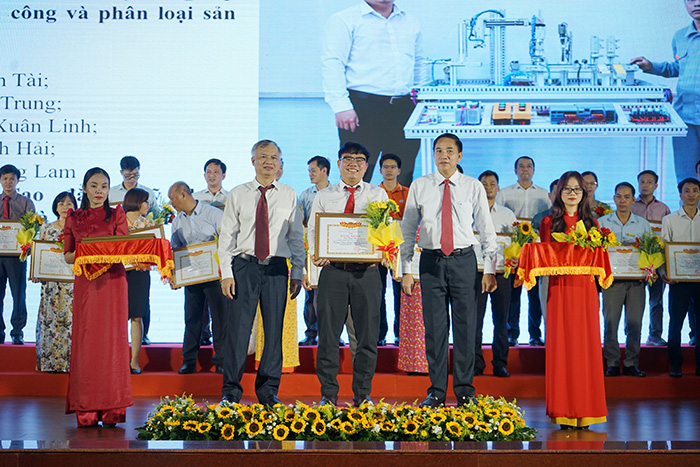 Model of the system of billet feeding, processing and product classification of the group of authors: Dao Danh Tai, Ha Quoc Trung, Truong Xuan Linh, Hua Manh Hai, and Tran Truong Lam won the second prize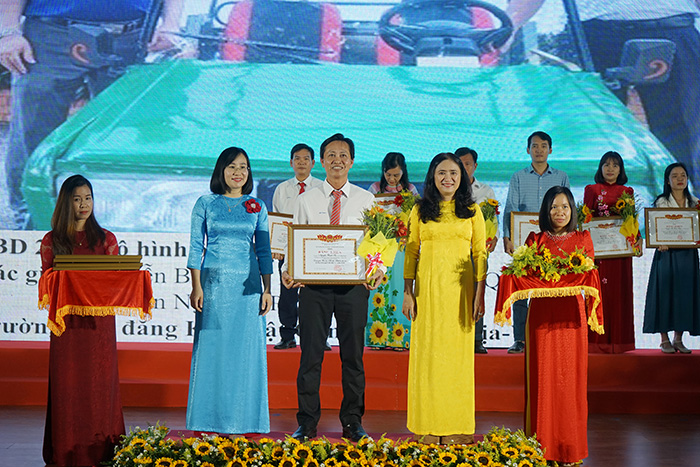 The electric car model of the author group: Nguyen Binh Tri, Le Hong Bich, Ho Van Ngu, Le Phuoc Trieu, Vu Quang Thoai won the third prize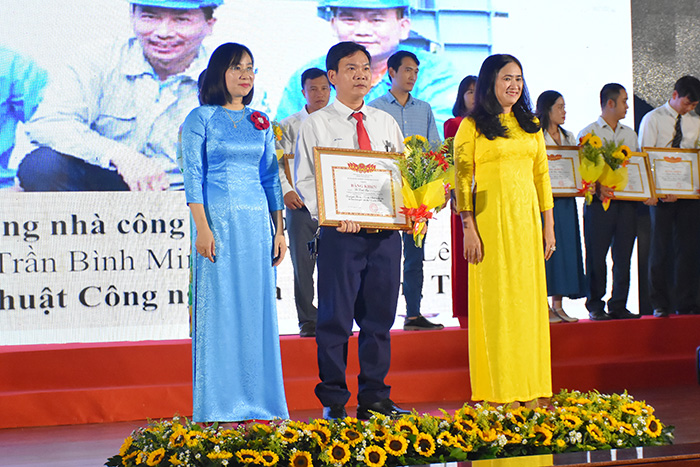 Model of industrial house frame of the author group: Le Dinh Sen, Tran Binh Minh, Ho Van Ngu, Le Van Tan won the third prize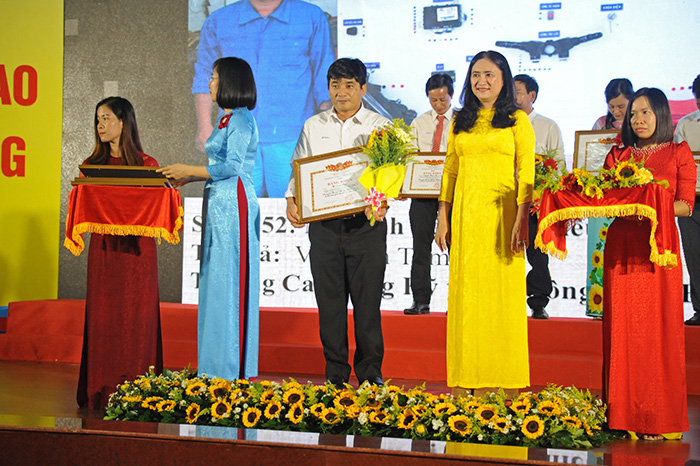 The model of automatic lighting system in cars by the author: Vo Dinh Tam won the third prize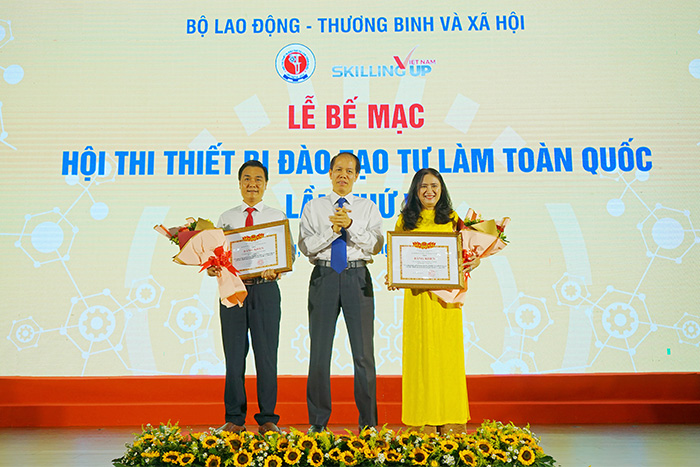 The Ministry of Labour, Invalids and Social Affairs awarded certificates of merit to the BR-VT College of Engineering and Technology and the provincial Department of Labour, Invalids and Social Affairs for their outstanding achievements in their work, contributing to the success of the contest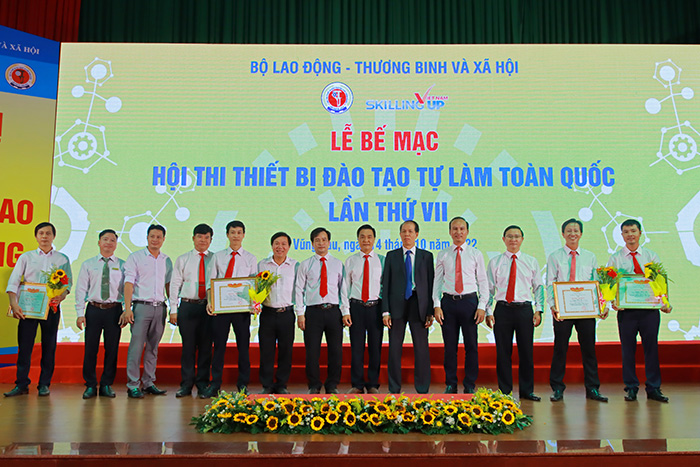 Representatives of the competition teams took souvenir photos with Mr. Do Nang Khanh, Deputy Director General of the General Department of Vocational Education and Training, Head of the Organizing Committee of the Contest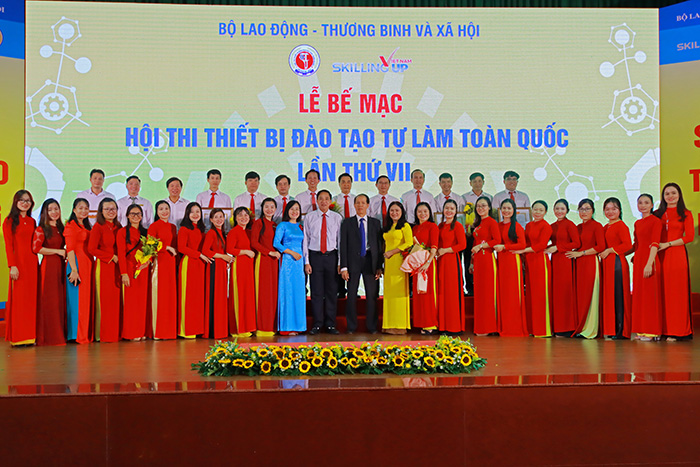 The teachers of BCTech took a photo with the leaders of the General Department of Vocational Education and Training, the provincial Department of Labour, Invalids and Social Affairs