The winner of FIC 2021 belongs to the author group of BR-VT College of Technology
Date Submitted: 18/12/2021
On the morning of December 18, 2021, the Department of Science and Technology of BR-VT province and its companions held the final of the BR-VT province's Innovation Innovation Competition in the fishing and seafood processing industry (FIC). 2021.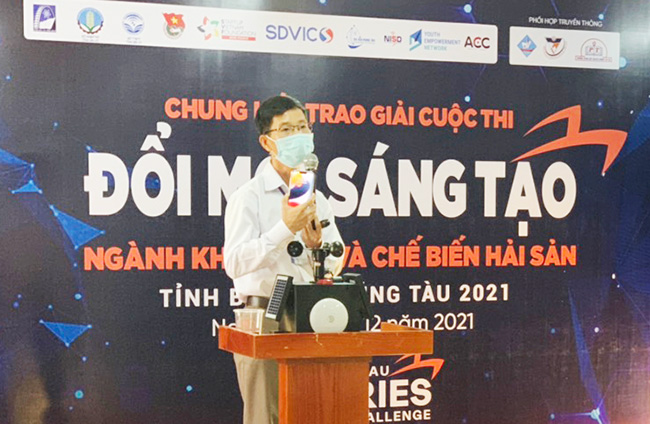 Author Bui Minh Thao, Lecturer at BR-VT College of Technology presents the project "Automatic emergency warning device, search support for fishing boats when in distress"
From the early days of the contest, through challenging incubation rounds, FIC has received a very strong response from young people with a passion for creativity. With continuous efforts and determination to make a breakthrough, the TOP 08 best projects out of 25 have received a golden ticket to participate in the FIC Final 2021.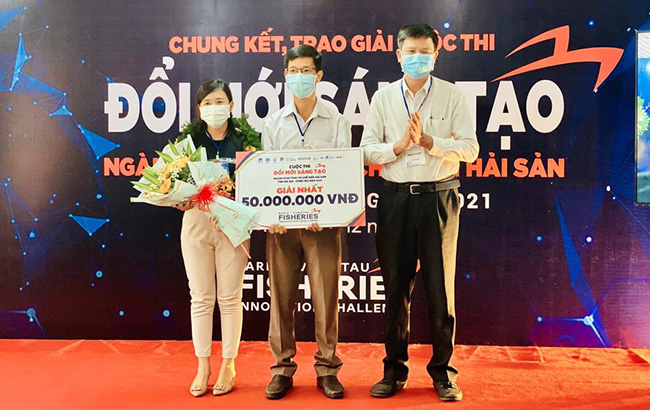 The author team of BR-VT College of Technology won the FIC 2021 Champion
With all their bravery, talent and extremely convincing presentation, the author team: Bui Minh Thao – Huynh Thi Phuong Dung – Lecturer at BR-VT College of Technology with the project "Design automatic emergency warning, search assistance for fishing vessels in distress" has conquered all judges to achieve the highest honor – FIC 2021 Champion.