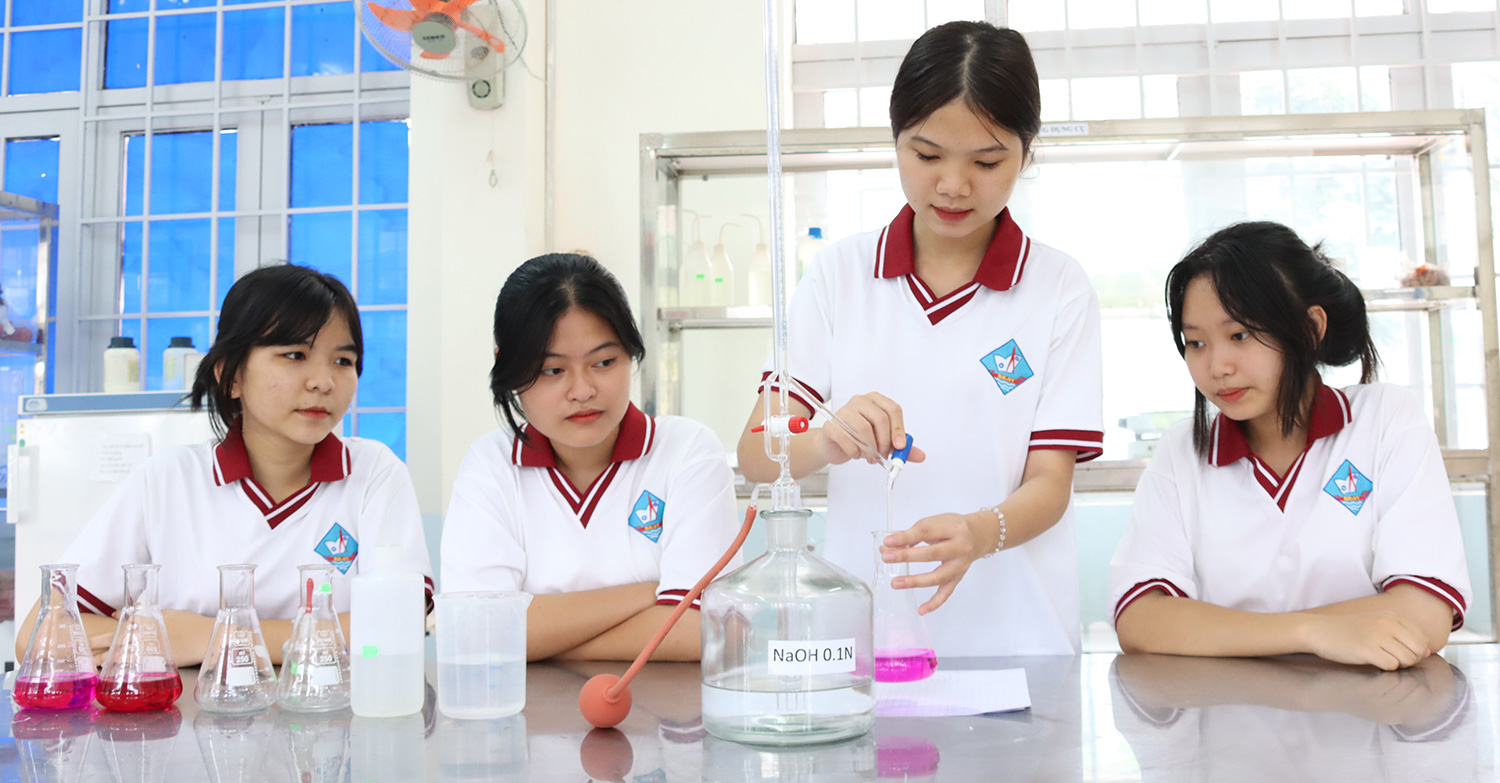 INTERMEDIATE
Job Code: 5540104
Training time: 2 years (4 semesters)
Forms of training: Formal
Admission form: Admission
Enrollment object: High school graduate or higher or equivalent
Tuition: Free tuition for students graduating from secondary school to continue to high school
With a market size of more than 97 million people, in the context of increasing per capita income, consumers tend to choose clean, organic and environmentally friendly foods, and are willing to pay. higher amount to ensure health. According to Vietnam Report, Vietnam is one of the markets with very potential food and beverage consumption, accounting for the highest proportion (35%) in the monthly spending structure of consumers, reaching 15% of GDP. and is likely to increase in the near future.
Meanwhile, with the strength of a rich source of raw materials, specializing in key agricultural products such as rice, coffee, vegetables and many preferential policies and a favorable business environment, Vietnam is becoming a one of the attractive destinations for domestic and foreign investment in the food processing industry.
Food Processing profession trains human resources with basic knowledge on: nutritional components in food; types of materials and processing methods for food products (such as fruit and vegetable products, meat, fish, eggs, confectionery products, soft drinks, etc.); food microbiology; hygiene and food safety; procedures for analyzing and checking food quality; be able to use basic tools and equipment in the field of food; scientific and technological knowledge and complementary knowledge in specialized fields in which learners will work in food processing establishments; professional inspection and supervision of semi-skilled or other skilled workers.
Choosing the right ingredients to use in food processing.

Store each type of raw material in accordance with technical requirements.

Inspect and evaluate the quality of raw materials, semi-finished products and products according to technical requirements.

Perform operations in each stage such as sorting, shaping, heat treatment, … of the food processing process.

Use proper processing tools.

Proficiently implement classification methods, packaging techniques and preservation of food products.

Inspect and evaluate the contents of the ISO and HACCP standard quality management system.

Implement measures to ensure food hygiene and safety during production.
Graduates can directly participate in production on food processing technology lines (processing meat, milk, fish, coffee, tea, canned food, cooking oil, confectionery, etc.) ..v.) of domestic food production establishments or exporting labor to other countries.

Acting as production team leader, shift leader, technical officer to check product quality on the food processing technology chain from raw materials to semi-finished products and finished products.

Establishing and managing small and medium-sized food processing enterprises.