More than 80 students of grade 12 at Nguyen Van Cu High School participated in the career guidance program
Date Submitted: 17/11/2022
Implementing the Project "Vocational education and orientation for student flow in general education in the period of 2019 – 2025", from November 17 to December 8, the Provincial Youth Union and the Vietnam Student Association of Ba Ria province – Vung Tau organizes a career orientation and education orientation program in 2022 for students of grades 9 and 12 of high schools in the province. During the program, students were allowed to visit Ba Ria – Vung Tau College of Technology (BCTech) and businesses in Ba Ria – Vung Tau province.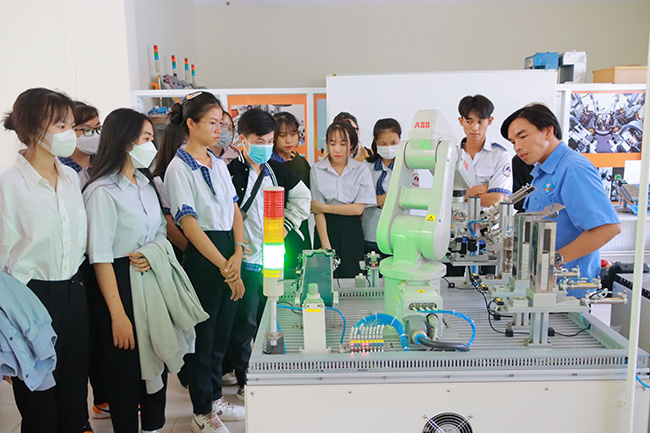 Students visit the school's factories
Phase 1 took place on November 17, more than 80 12th grade students of Nguyen Van Cu High School (Chau Duc district) visited campus 1 of Ba Ria – Vung Tau College of Technology in Dat Do district. Here, students can visit classrooms, factories, directly experience equipment and machines under the guidance of BCTech teachers in the fields of: Electricity, electronics, mechanical, information technology, food processing, etc. At the same time, the contents were shared about the importance of choosing a career, the causes of choosing the wrong profession, the consequences of choosing the wrong profession; disciplines that attract human resources in the future; labor demand of Ba Ria – Vung Tau province. The school's 2023 enrollment programs, regimes, policies and job opportunities when attending college at BCTech.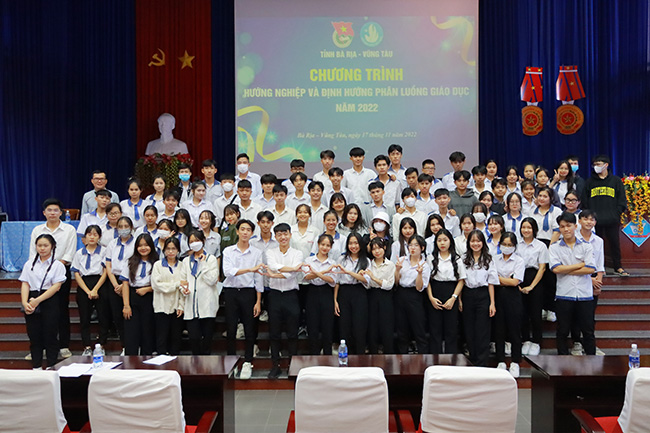 Students participate in admissions and career counseling sessions
In the afternoon of the same day, the students had a field visit at enterprises in the province: SMC Steel Co., Ltd., QH Plus Steel Structure Co., Ltd., Dongbo Chain Vina Co., Ltd.
Some pictures were recorded at the career orientation session at the school and business visit: