External assessment of the quality of TVET institutions at BCTech
Date Submitted: 06/12/2020
On December 6, 2020, the external evaluation team of the Vietnam Education Accreditation and Consulting Joint Stock Company (VTEC) held the Closing Ceremony of the external assessment of the quality of vocational education institutions at Ba Ria – Vung Tau College of Technology (BCTECH).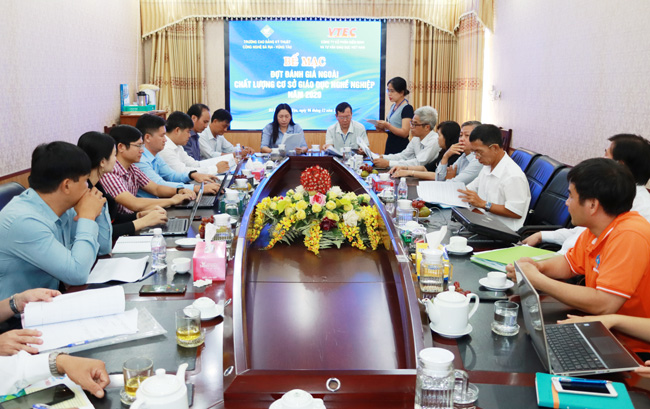 Overview of the closing ceremony
During 07 working days at the school from November 30 to December 6, the Delegation checked the self-assessment report and the supporting documents provided by the BCTECH Quality Self-Assessment Council to confirm the results. the actual conformity between the content of the report on the self-assessment of the quality of the TVET institution with relevant evidences. In addition, the Delegation has conducted survey programs, time attendance, interviews, etc. to collect information to serve the appraisal of reports on the results of self-assessment of the quality of TVET institutions.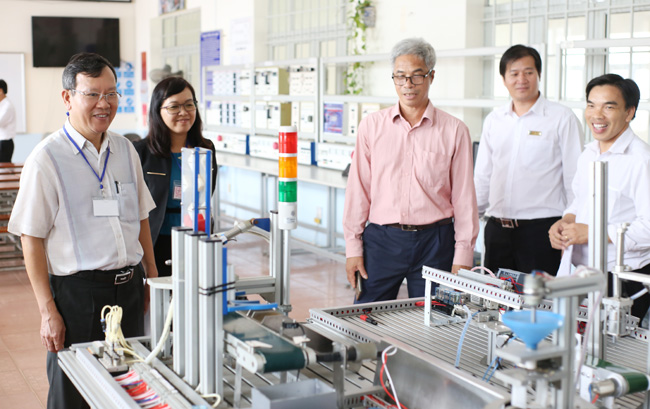 The team surveyed the school's facilities and equipment
According to the draft report on evaluation results outside the quality of TVET institutions, the University has outstanding strengths such as: having a mission, goals, and quality policy suitable to each development stage; fully built quality assurance system; training activities are organized according to the approved objectives, contents of the training program and schedule; well implement IT application in teaching and learning; The school's system of facilities, equipment and machinery fully meets the learning, research and training needs of teachers and students; perform well in providing services to learners in the learning process; the school cooperates well with enterprises in training activities, creating jobs for students; The university has training links, deploying activities with foreign organizations, international organizations, international cooperation activities, contributing to improving the training quality of the university.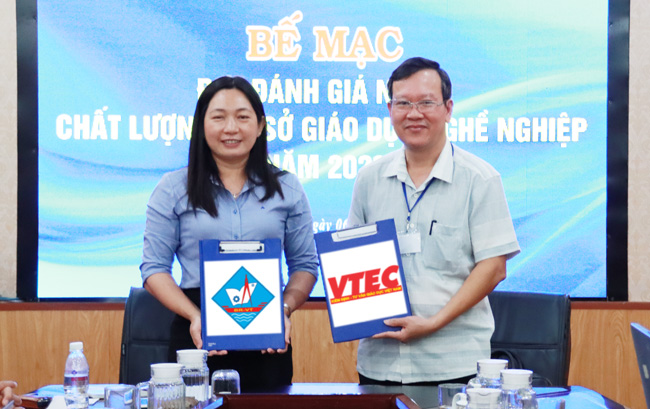 The representative of the school and the leader of the evaluation team signed the meeting minutes on the draft report on the results of the external assessment of the quality of the TVET institutes at BCTECH
The delegation also made some recommendations to the school: the school should promote the diversification of training methods further to meet the needs of businesses and learning requirements of learners; increase the number of textbooks for each type at the library to ensure compliance with regulations; continue to promote scientific research in order to create practical products to effectively serve training, especially applied to production and service.
The school leaders agreed with the delegation's assessment of the strengths, shortcomings and recommendations of the delegation, and at the same time absorbed the shortcomings to improve the quality of the school's activities.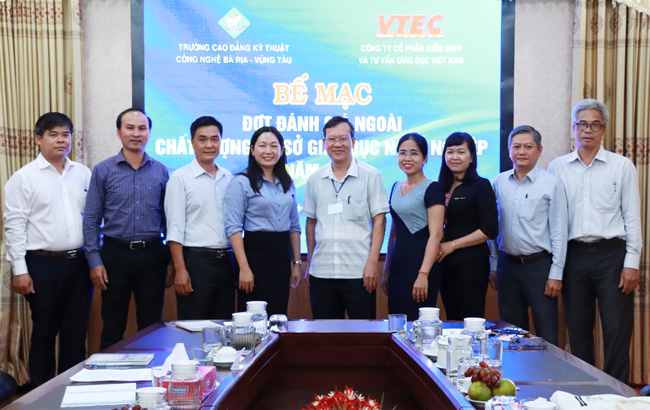 The School Board of Directors took a souvenir photo with the evaluation team