BCTech cooperates with British Council to organize EnglishScore exam and certification
Date Submitted: 16/09/2022
On the morning of September 14, 2022, Ba Ria – Vung Tau College of Engineering and Technology (BCTech) and the British Council held a signing ceremony of a Memorandum of Understanding on the organization of the EnglishScore exam and certification, under the authority of the British Council. owned by the British Council and is active in providing globally recognized English language tests and certificates.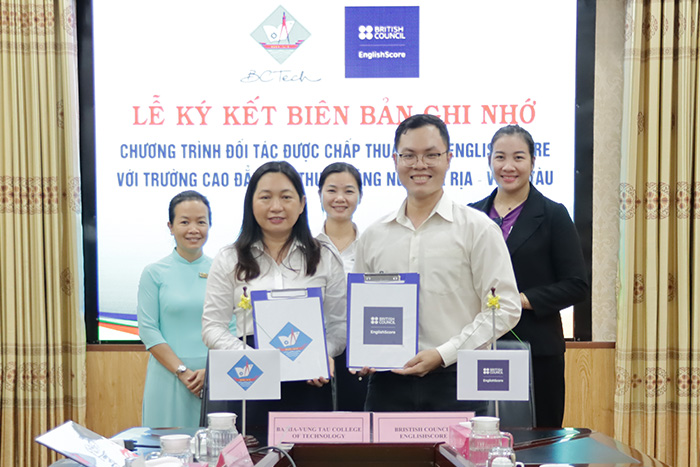 Ms. Truong Huynh Nhu, Rector of Ba Ria – Vung Tau College of Engineering and Technology and Mr. Nguyen Xuan Chinh, Project Director, British Council signed a memorandum of understanding on organization of exams and certification of EnglishScore
EnglishScore is owned by the British Council and operates in the field of providing English tests and certificates. Signing the partnership, EnglishScore confirms BCTech as an approved partner, with the ability to provide English tests and co-branded certificates to its students.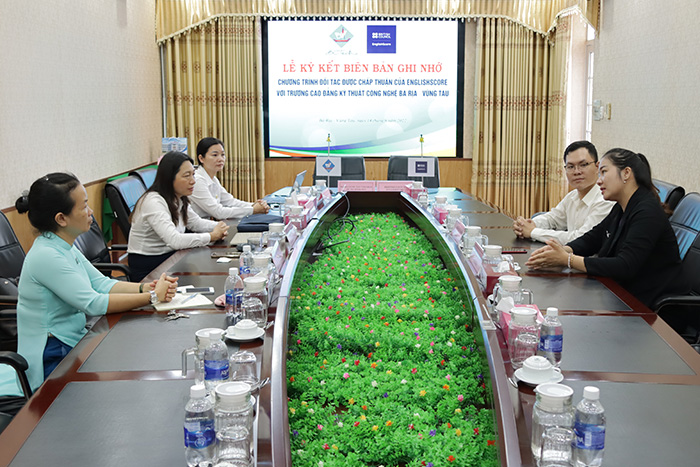 Overview of the signing ceremony
Truong Huynh Nhu, the school's principal, said that the EnglishScore certificate is globally recognized, can be tested anytime, anywhere, will be a favorable condition for students, students and employees to easily access Access English tests on smartphones and get EnglishScore's global certification. In addition to improving English proficiency, when having this certificate, students will meet the school's English output standards, especially many opportunities to get a good job.